"This Is How It Always Is" is a 2017 contemporary novel by New York Times bestselling author Laurie Frankel.
My Thoughts
Wow, that was an exciting ride! The author took us on an exciting journey of the Walsh-Adams family. However, getting into the book was difficult for me. Laurie Frankel wrote it in excessive detail, with lengthy sentences and partial page fillers. This made it hard for me to concentrate and stay focused because it complicated the reading.
As mentioned earlier, this book is about the Walsh-Adams family, focusing on the parents, Rosie and Penn, and their youngest child, Claude. The family's life is turned upside down when Claude, at a young age, decides to change his name to "Poppy". We then learn how the family reacts to the news that their youngest member is transgender.
I often found it unrealistic how incredibly supportive the whole family reacted and behaved. Yes, I know it's fiction, and there are also positive reactions to coming outs. But I don't find it realistic that not one family member in an extended family reacts with restraint. Maybe this is just my bad personal experience speaking. I wish people would always support their children, family, friends, etc., the way they do in this book.
Nonetheless, this LGBTQ+ novel was a great introduction to the dialogue of raising a transgender child for me. Likewise, I really, really liked the characters of the mother and poppy. Exciting read!
My rating for 'This is How It Always Is'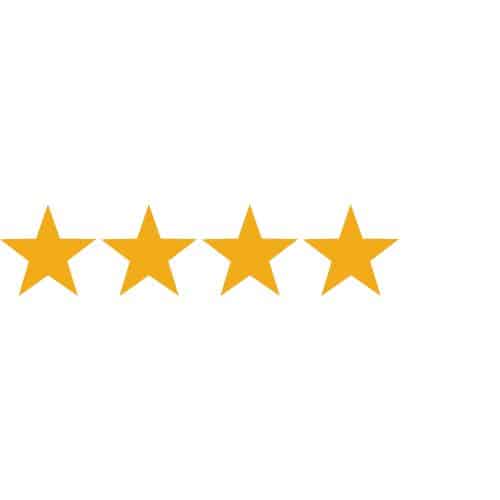 I really enjoyed reading this book. Although it didn't give me the same excitement as a 5-star book, I can totally recommend it.
About the author
Laurie Frankel is an American New York Times bestselling author. She achieved greater notoriety for her contemporary novel "This Is How It Always Is".
She has published three other books to date: "The Atlas of Love", "Goodbye For Now", and "One Two Three".