The award-winning author, Clare Ashton, wrote the celebrity romance novel "Finding Jessica Lambert", published in 2020.
My Thoughts
I finished this book some time ago, but I had to analyse the story again to find out what to make of it. I already know that I will be among the few who found this story "only" good and not exceptional. But I can't really explain the real reason for that.
"Finding Jessica Lambert" is about two actresses, Jessica and Anna. Jess is in her 20s, a much sought-after actress, and extremely famous. And Anna, who is around 40, but in contrast to Jess, has hung up her acting career. Under "unexpected" circumstances, their paths cross one evening on the London Underground.
And that's where the overdone clichés in the story start. I already knew what was going to happen, and I was right. I don't feel like reading any more stories about the communication problems of the two main characters. So, I think that's why the book didn't grab me as much as I had hoped. Perhaps I shouldn't have read the convincingly positive reviews beforehand either – my expectations were obviously too high.
What also bothered me was that Anna often referred to herself as "such a middle-aged woman" – when she was only 40. Relax, Anna.
In summary, I have to say that I liked the first half a lot, but then it just became too predictable for me. Still, I have to mention that you can tell how much time and research the author put into the story. Clare Ashton has also given the characters a lot of depth. Last but not least, I really liked the London setting.
My rating for 'Finding Jessica Lambert'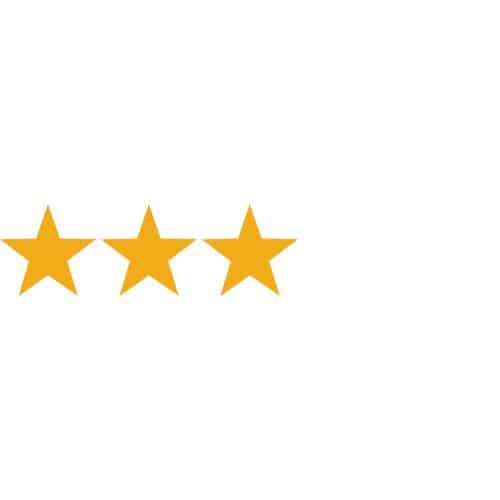 The book was decent. I didn't love it, and I didn't dislike it. A few things could be improved, but I still recommend it.
About the author
Clare Ashton is a Welsh author of lesbian fiction. Her works "Poppy Jenkins", "The Goodmans", and "Finding Jessica Lambert" are particularly well known.
She has also published several other books, most recently "The Tell Tale".