Melissa Tereze wrote the novel "Mrs. Middleton", published in 2021.
My Thoughts
In this story, a romance with an age difference, the "forbidden love" aspect is in the foreground. Forbidden or simply unconventional? This question kept me busy throughout the book.
One night, Emma Bradley gathers all her courage and drunkenly confesses her love to Vanessa. Shortly after, she leaves the country for a long-term job abroad in Ghana. All these years, she has been longing for the blue-eyed goddess that is Vanessa Middleton. For Emma, the woman of her dreams. Only her love has a catch: She is the 50-year-old mother of her best friend, Lauren.
Vanessa Middleton is in an unhappy marriage and hopes that her estranged husband and marriage can still be saved. Then one day, she receives a call from Emma that turns her emotional world upside down. Was Emma really serious, or was it just the alcohol talking?
When the young woman returns from Ghana after 18 months, Vanessa is finally divorced. When the two meet again, Emma learns of Vanessa's long and well-kept secret.
The story is fast-paced and has some flashbacks to understand the emotions of both sides. But the closer they get, the more melodramatic it becomes. A reason for that is their miscommunication. In addition, there is a strong push and pull between the two, also because they are in a very delicate situation. These three points drove me crazy at times, but then I asked myself: Would I have acted differently in their position? Although I had my fair share of crushes on my friends' mothers, they just stayed that way too. So, of course, it's hard to answer what I would have done "better" in Emma's and Vanessa's circumstances.
All these things aside, you have to admit that the main protagonists have a strong attraction and chemistry. And although everything was going against them, they got their deserved happy ending.
My rating for 'Mrs. Middleton'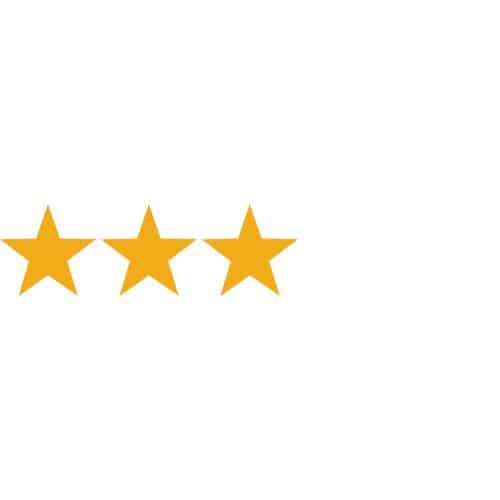 The book was decent. I didn't love it, and I didn't dislike it. A few things could be improved, but I still recommend it.
About the author
Melissa Tereze is a best-selling British author of lesbian fiction.
Some of her published books include "The Arrangement", "Mrs Middleton", "At First Glance", and many more.