Faith Prize published the medical romance "The Fifth Surgeon" in 2021.
My Thoughts
If you've read other reviews of mine, you'll have noticed that I really like medical lesfic novels. I find them fascinating, probably because medicine is a broad field with many specializations. So it was no coincidence that I picked up this book.

Drama in a hospital? Complicated characters? It sounds like something I need to grab and devour. I had not expected an upheaval of my emotions and state of mind. But more about that later.
This book features a handful of characters, but two main characters drive the plot. Foremost among them is Ashley Rylan, chief of the cardiothoracic department. She is quirky, loving and extremely understanding. All attributes that drive Nadia Keating, a surgeon in Rylan's department, crazy. Because how the heck can Dr Rylan be so chirpy all the time? Maybe it's because Dr Keating is an ice queen and, like some surgeons, suffers from a god complex. And that was putting it mildly.
As mentioned at the beginning, the primary setting is the hospital. The author portrayed the operations very realistically, and you literally want them to end well. I loved the atmosphere because it reminded me of Grey's Anatomy.
But, and now we come to the big "but". About halfway through, let's say 60% of the book, there is a huge plot twist. I couldn't see it beforehand, and it hit me unexpectedly. This was such a shame because the book was so good up to this point. The thing is, I love twists in books, especially when they come out of nowhere and shock me. But in this case, it changed the whole outcome of the book for me. I also found the reactions of the people involved unrealistic in parts. Honestly, I liked every single chapter. But this turning point wasn't for me.
I also wondered what really brought Ashley and Nadia together? Because Nadia's state of mind fluctuates between hot and cold, which is why there was a strong push and pull between the two. I wouldn't have been surprised if Ashley had just dumped Nadia and the story had ended entirely differently.
Overall though, I really liked the hospital atmosphere and Ashley a lot. And the precise narration of the procedures in the operating room captivated me. But unfortunately, I found the plot twist to be too much.
My rating for 'The Fifth Surgeon'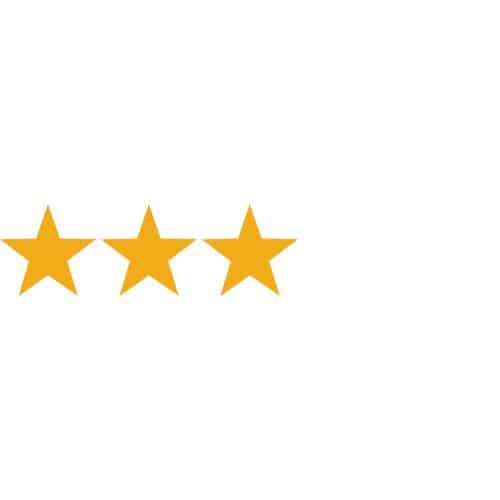 The book was decent. I didn't love it, and I didn't dislike it. A few things could be improved, but I still recommend it.
About the author
Faith Prize is an American book author and physician.
She has made it her mission to combine both professions and published her debut novel "The Fifth Surgeon" in 2021.