"Truth and Measure" is a romance novel by Roslyn Sinclair and was published in 2022.
My Thoughts
I often rave about Ice Queen characters in my reviews. And rightly so, in my opinion. They are intriguing, and there is always a meltingly soft core behind their hard shell. So it was no coincidence that I picked up one of Roslyn Sinclair's most recent publications. She has already proven in the past how much such characters suit her. For this very reason, I had great expectations for this book, which comprises two parts and goes by the name "Carlisle series". However, this first part could not convince me to 100% for simple reasons.
But first to the main characters. One is Vivian Carlisle, a 42-year-old fashion mogul who is the boss editor at one of the most renowned fashion magazines. She is known for her direct and brusque manner, which is why many fear her. In addition, she is facing her third divorce and another unexpected private surprise. Basically, her character is based roughly on Miranda Priestly from "The Devil Wears Prada".
Her counterpart is 25-year-old Jules Moretti. She is Vivian's overworked but eager and competent assistant. She aspires to a career as a writer but, for the time being, is trying to gain a foothold in the fashion industry as an assistant. Because of Vivian's great power in the industry, Jules looks up to her. But when the fashion mogul opens her private life to her assistant, the lines between idol and crush blur for Jules.
I had a few problems with the pace of the plot. Out of the blue, their working relationship suddenly became romantic. Jules was heavily in love from one moment to the next, and then Vivian came along with an offer that I thought was strange. It got even weirder for me when Jules made a pro/con list about a possible relationship. Where one of the most significant cons, which also drives the plot, didn't seem to be a problem at all. This left me completely confused, but I think, or instead hope, that the author pushed the twist into the second part of the series.
Despite my criticism, I must say that I enjoyed this book and had to finish it soon because I wanted to know how the author had ended the first part. Of course, there were still some unanswered questions, so I will get the second part in due course to follow Vivian and Jules' journey further. However, I hope that Sinclair has put aside some mistakes in the second part of the "Carlisle series".
My rating for 'Truth and Measure'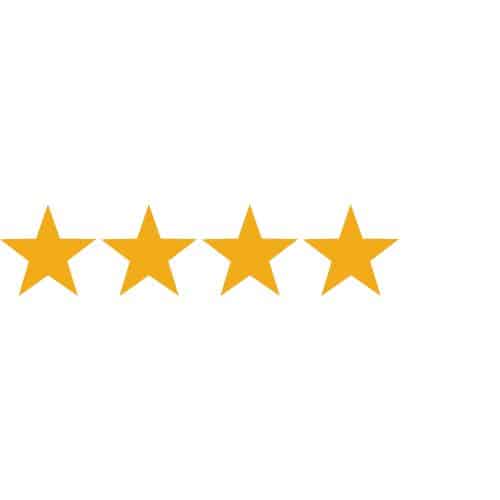 I really enjoyed reading this book. Although it didn't give me the same excitement as a 5-star book, I can totally recommend it.
About the author
Roslyn Sinclair is an American writer.
She is best known for her popular steamy office romance "The X ingredient" and her sci-fi romance "The Lily and the Crown", which enjoy great popularity.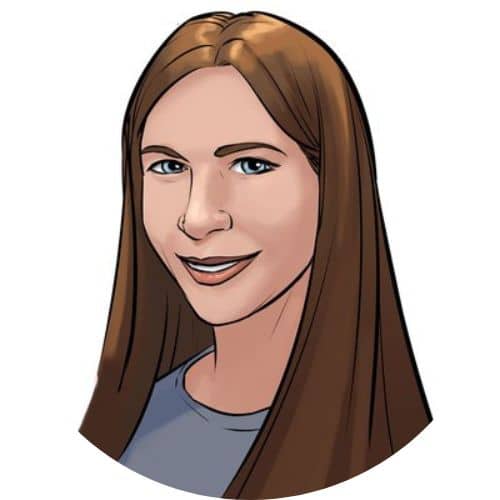 More books by the same author
Here you'll find all the other books by Roslyn Sinclair that I read and reviewed.