The romance novel "Three Reasons to Say Yes", written by Jaime Clevenger, was published in 2018.
My Thoughts
A lovely book to spend snuggled up on the couch on a rainy weekend. This story takes you on the journey of charming characters and their holiday to Hawaii.
It centres on Julia and Reed, who meet on the holiday as mentioned earlier. They are immediately attracted to each other, but their lives couldn't be more different. Julia travels with her closest friends while Reed is there with her kids. The children also play an essential role in the book. While I'm not much of a child person, I found them very coherent with the plot here. Julia's best friends also play an important supporting role, which I sometimes found too omnipresent because they take up a lot of the storyline.
Because of the excellent narration, I could not put the book down. The characters' actions captivated me, and I desperately wanted to know what would happen next.
However, I was not 100% satisfied with the ending. I would have imagined the realisation to be different. Also, there was often a push & pull from Reed that I found annoying. Nevertheless, I enjoyed this book. I have only read a few love stories so far in which the author also wrote children so well.
My rating for 'Three Reasons to Say Yes'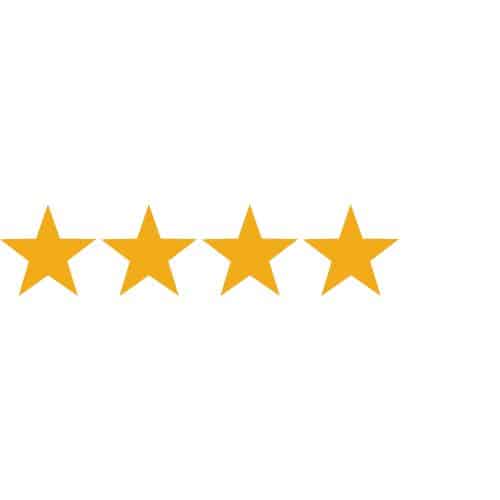 I really enjoyed reading this book. Although it didn't give me the same excitement as a 5-star book, I can totally recommend it.
About the author
Jaime Clevenger is an American veterinarian who writes romantic novels in her spare time.
She became publicly known for her books "Three Reasons to Say Yes" and "All the Reasons I Need".